Profile
Free Account
Created on 2009-05-17 04:29:45 (#345237), last updated 2009-06-07 (433 weeks ago)
3 comments received, 22 comments posted
3 Journal Entries, 10 Tags, 0 Memories, 6 Icons

About
| | |
| --- | --- |
| Name: | heechul. |
| Birthdate: | Oct 16 |
| Location: | Singapore |
| | |

Mini Bio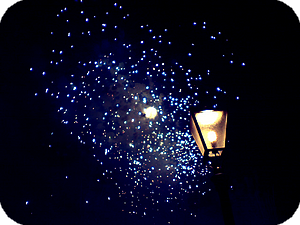 spin this globe





kerry. i'm trying my best to be normal and failing epically. somewhat idiosyncratic, but not to the point of being psychotic. tries to be witty, as far as possible, but ends up embarrassing herself more often than not. has the fashion sense of classy elegance and the mindset of an age that is twice her actual. (no really i'm not joking.) talks in the third person for introduction posts. sarcastic, but only in a teasing manner (i swear!). has an odd sleeping pattern, most of my stuff is posted when everyone is asleep. fangirls kpop like woah (no seriously, they pwn my life so hard).

basically i'm a (trying-to-be) average teenager who dabbles too much in the internet. :D savvy?






i am thefucking kim heechul (super junior) of dreamwidth!

Connect
;_;
,
after school
, cgssb♥,
chemistry
,
coding
, color-coded notes,
dancing
, dbsk!ot5,
drawing
, everyone loves 동해,
failing at life
, flailing over korean boybands, friendships lasting♥, henry pwns you,
hitting the books
,
languages
,
literature
,
music
, my otps own me, philosophical & romantic lines/titles,
photoshop
,
plurk
,
reading
,
roleplaying
,
romance
, scribbling in margins,
sleeping
, staying awake while studying,
super junior-m
,
unrequited love
, well-written angst fanfictions,
wonder girls
, writing not-school-related stuff, writing past midnight,
►
,
☃
,
★
,
☆
,
☆彡
,
☠
,
☻
,
☽
,
♡
,
♥
,
♪
,
♬
,
✁
,
✯
,
❀
,
❅
,
❇
,
❤
,
❦
, 김희철 is so hot,
동방신기
,
믹키유천
,
샤이니
,
소녀시대
, 수파주니아,
시아준수
,
영웅재중
,
유노윤호
,
천상지희 the grace
,
최강창민

People
[View Entries]

Communities
[View entries]

Member Of (1):

Subscriptions (2):

Administrator Of (1):

Feeds
[View Entries]

Subscriptions (0)

Linking
To link to this user, copy this code:
On Dreamwidth:
Elsewhere: